Luxoclean Post-Renovation Cleaning
Luxoclean offers professional cleaning services after a home renovation job in Kitchener, Waterloo, Cambridge and surrounding area.
Luxoclean's Post-Renovation Cleaning Service in Kitchener-Waterloo
Renovation work can improve your home in many ways, but your building might also be left in a messy condition after the work is finished. Luxoclean can offer you professional, reliable post-renovation cleaning service to help get your home back in order after a renovation project.
Our company does whatever it takes to stand out from other cleaning service providers in the area. Some of the main reasons why you should hire us include our:
Insured and Bonded Service
Honest Estimates
Commitment to Excellence
Careful Screening and Training of Employees
Our trusted cleaning company has a team of highly trained and professional cleaners who have earned a reputation for showing up on time to appointments. Our local cleaning company proudly serves Kitchener, Waterloo and Cambridge and always prioritizes customer satisfaction.
Post-Construction and Post-Renovation Cleaning
House and Apartment Cleaning
General and Deep Cleaning Options
Cleaning Up the Post-Renovation Mess
When sections of your home are repaired or updated, large amounts of dust can be released into the air and land on floors, countertops and other parts of your building. Excessive dust can make breathing more difficult and cause allergic reactions that might make you and others inside the building feel sick. Sawdust, wood chips, wires and other debris are often left in the wake of a building renovation project and can make the inside of your home appear in disarray. The renovation contractors will likely leave behind additional garbage and debris that increase the clutter. Much of the dirt and other forms of filth could also get into tight corners and other hard-to-reach spaces that will be difficult for you to access with conventional cleaning products.
Luxoclean is Here to Help After a Construction Job
Luxoclean is your go-to source for all your post-renovation cleaning needs. We are the professionals you can trust to do the job right, and we offer more than your average house cleaning services. Our team will make sure that all areas of your building are cleaned thoroughly so that your work or living areas will no longer look like construction zones. Whether you had a bathroom, kitchen or basement renovated, we'll get these areas tidy and looking right. We use professional, high-quality cleaning equipment that lets us perform deep cleanings for the most thorough service possible.
Our Cleaning Checklist
When we provide service, we stick to an organized checklist so that nothing is left unfinished in our post-construction cleaning work. Our checklist includes important tasks, such as:
Dusting
Vacuuming
Window Cleaning
Vent and Fan Cleaning
Kitchen Hood Range Cleaning
Shower and Bathtub Cleaning
Removing Filth From Grout and Tiles
Cleaning Behind Refrigerators and Large Appliances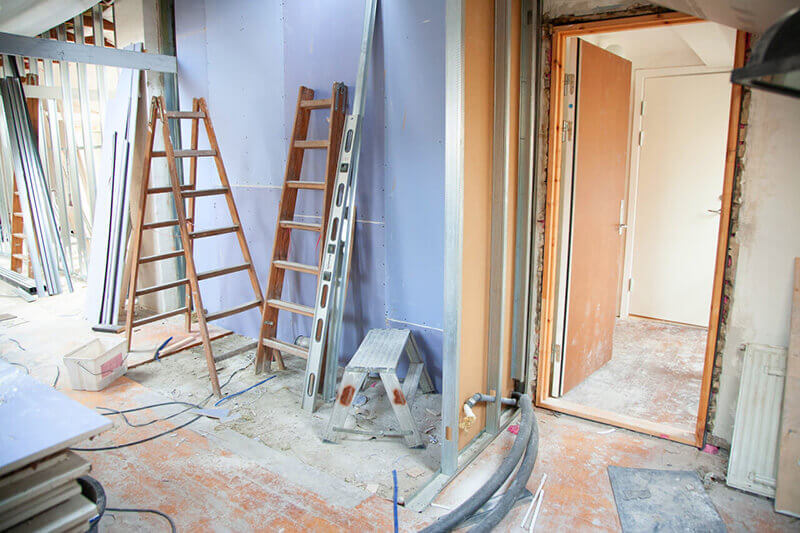 Why You Should Choose Luxoclean For Cleaning
We strive to take home cleaning to a whole new level, and we're confident that you won't regret your decision to hire the post-construction cleaning professionals from Luxoclean. Our goal is to make your cleaning service as easy and stress-free as possible. You've likely already gone through enough to get the renovation work done, and our crew can offer you a professional cleaning service that will help put your mind at ease. You want your home to look as new as possible after the construction work, and our premier cleaning service can make the interior look even fresher.
If you're ready to get your building back in order and put your renovation project behind you, contact Luxoclean for the best Kitchener-Waterloo cleaning service. We'll arrange a service time that's right for your schedule and bring all the equipment that's needed to get the job done. In addition to post-renovation cleaning, we offer other cleaning services that can make your life easier.
Quick Post-Renovation Cleaning Quote
Manage all of your required cleaning services online. Schedule, select services, and get a detailed quote in a matter of minutes. No obligation is required.